Sana partners with Optum for COBRA administration services.
All Sana clients are enrolled in COBRA administration services by default. The monthly cost of the service is included in your rates.
Whenever an employee is terminated, Sana integrates with Optum to ensure a seamless COBRA experience from the mailing of initial notices to enrollment management.
As employees enroll in COBRA coverage, Optum directly bills the employee and collects payment.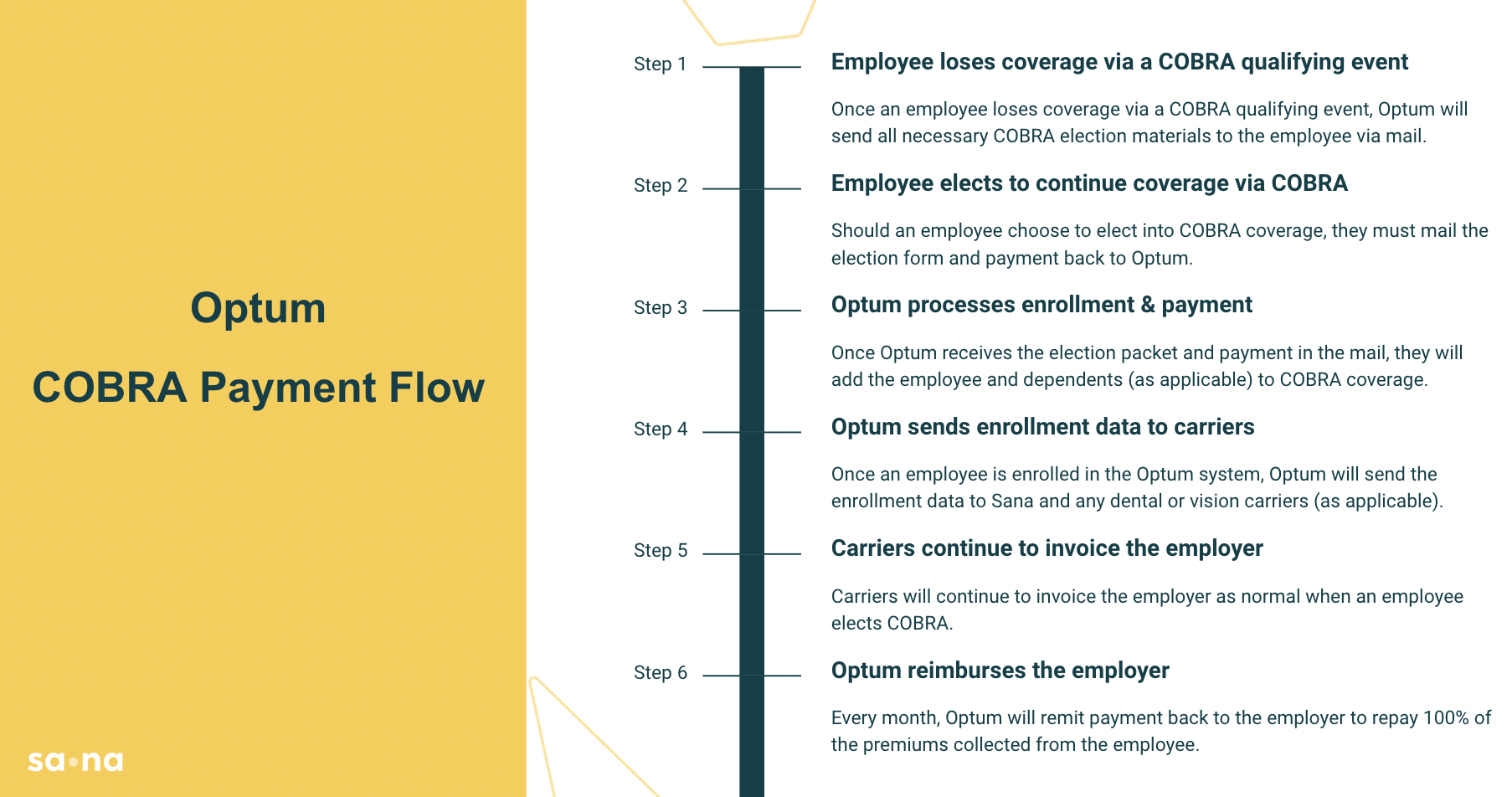 Have questions or feedback? Our Admin Resource Center is available 24/7. You can also reach our Admin Support Team at admins@sanabenefits.com or (940) 340-4488 Monday through Friday during normal business hours. If you have a dedicated Customer Success Manager, feel free to reach out to them directly.