Sana members are quickly reimbursed for qualifying out-of-pocket costs through electronic checks. Here's how it works:
Make sure you've paid your bill in full in order to qualify for reimbursement.
Ask your provider for an itemized bill, also referred to as a superbill.
Go to the Submit a Claim tab to start a new claim.
Track your claim through the Medical Claims tab.
Receive an email with an electronic check and instructions for direct deposit into your bank account.
Prefer a paper check? Click Change how you get paid on the Submit a Claim tab to update your reimbursement method.
An itemized bill must include:
Patient name
Provider name
Provider NPI
Date(s) of service
CPT code(s) and/or revenue code(s)
Units for each code
Charges for each code
Diagnosis code(s) indicating the reason for the visit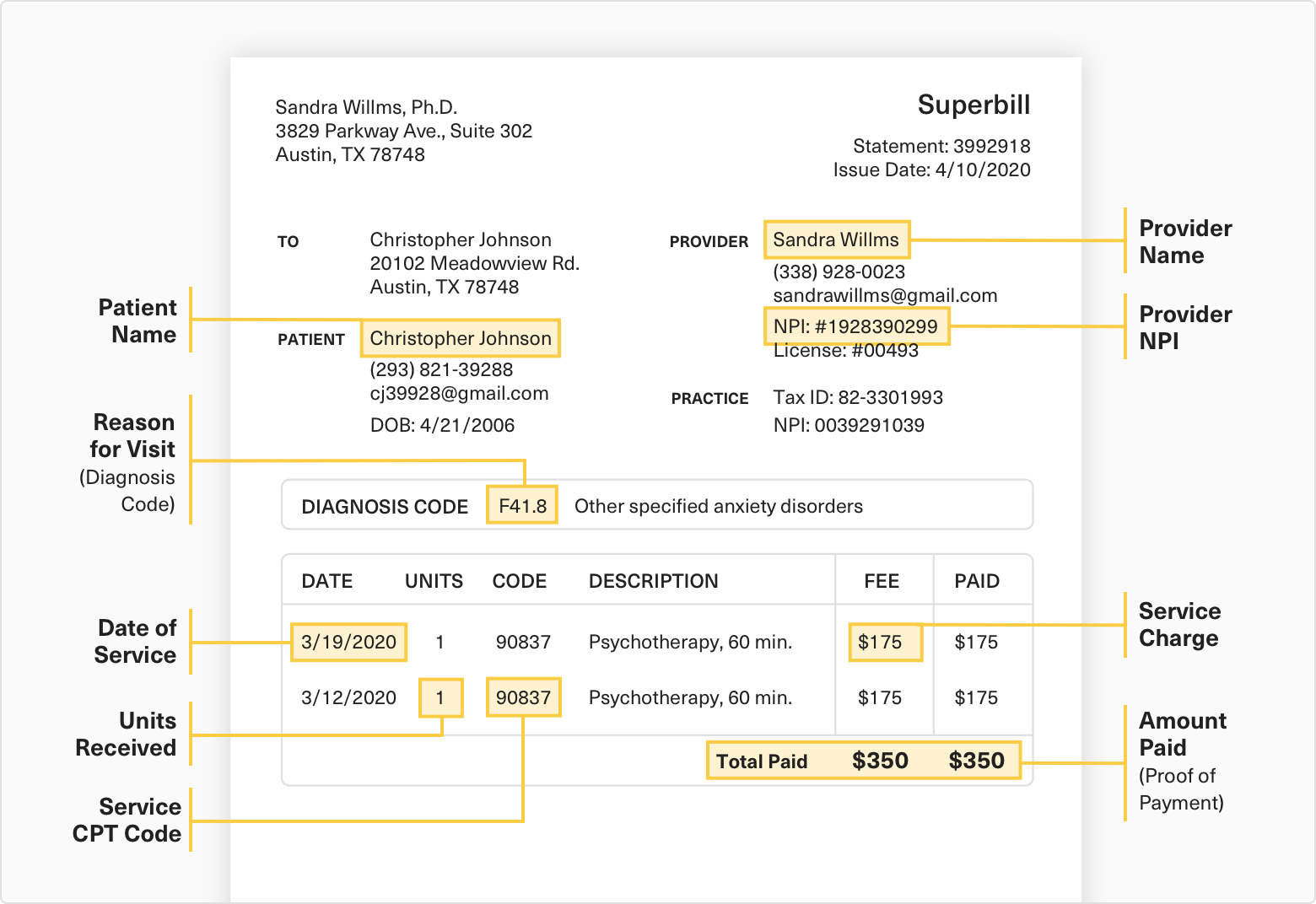 Sana will reimburse out-of-pocket expenses based on the benefits outlined within your Summary Plan Description. In most cases, reimbursements are processed and paid in under two weeks. Occasionally this can take 30-60 days.
Important: Please do not submit a claim for reimbursement from Sana if your provider plans to submit a claim for reimbursement.